Westfield State University to host zoom sessions on college transition for students with disabilities
WESTFIELD -- The Banacos Academic Center at Westfield State University will hold hour-long, free Zoom sessions from October 24 – November 1, 2022, aimed at helping students with disabilities navigate the transition from high school to college.
Preparing for college is a process. For students with disabilities, this transition involves shifting from one team that includes parents or guardians to identifying modifications and advocating for oneself with assistance from disability services providers at the college or university.

Students with disabilities going to college should understand that they will be expected to perform in the same manner as their peers.
The types of academic adjustments or reasonable accommodations differ, too. Understanding these differences and how to navigate campus resources is crucial for students' success.

There are other considerations. Among them are:
What sorts of reasonable accommodations are available?
How do I request reasonable accommodations?
What sort of documentation do I need to receive my accommodations?
Why doesn't my IEP or 504 plan follow me to college?
What steps can I take now to be college ready?
What is the level of parents' involvement in college?
Zoom sessions geared toward high school personnel, students, and their parents or guardians will be presented by Disability/Accessibility Services staff from other Massachusetts Universities and a Westfield State representative. Sessions are capped at 50 sign ups and are scheduled as follows:
Monday, October 24, 11:30 a.m. – 12:45 p.m. and 6:30 p.m. – 7:45 p.m.
Thursday, October 27, 11:30 a.m. – 12:45 p.m.
Friday, October 28, 3:45 p.m., 5:00 p.m.
Wednesday, November 2, 6:30 p.m., -- 7:45 p.m
Interested parties can sign up at:
https://secure.blueoctane.net/forms/6SCHNXYC2D8H
After signing up, a Zoom link will be sent to the corresponding email.
The Banacos Academic Center at Westfield State University houses two support programs for students with disabilities. Disability Services provides reasonable accommodations and referral support for any student at any point in their academic career. The Learning Disabilities Program is an admissions-based program for students with a learning disorder or ADHD.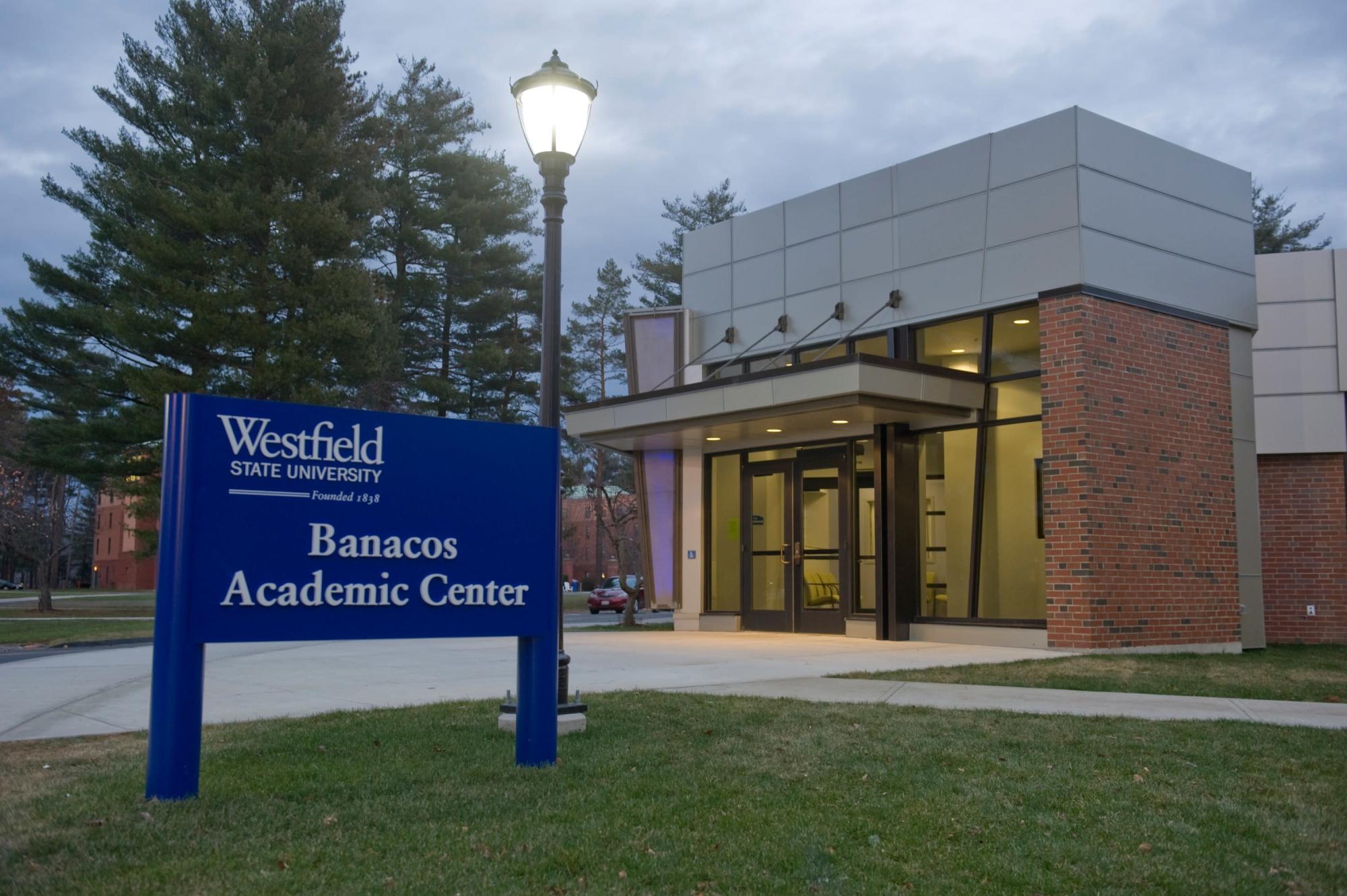 Founded in 1839 by Horace Mann, Westfield State University is an education leader committed to providing every generation of students with a learning experience built on its founding principle as the first public co-educational college in America to offer an education without barrier to race, gender or economic status. This spirit of innovative thinking and social responsibility is forged in a curriculum of liberal arts and professional studies that creates a vital community of engaged learners who become confident, capable individuals prepared for leadership and service to society. For more information about Westfield State University, visit www.westfield.ma.edu,www.twitter.com/westfieldstate, orhttps://www.facebook.com/WestfieldStateUniversity.