Westfield State University students launch campaign to raise awareness and money for MHA's Best Life Center for Emotional Health and Wellness
WESTFIELD, Mass.—Westfield State University advanced public relations students are launching a campaign, West Life-Best Life, to raise awareness and support for the Mental Health Association's Center for Emotional Health and Wellness, Bestlife. The campaign will create awareness of the many mental health therapies and counseling services Bestlife provides to individuals from five to 90, while also raising money for therapeutic toys which will support Bestlife's clinicians in their work to connect with children. Children don't often have the words to communicate complex ideas, thoughts and emotions. Play therapy helps with this, allowing children to explore experiences through play.
Events—Featuring games and raffles, with prizes including (Hydro Flask, Nintendo Switch Lite, and others)—will be held:
Saturday April 23, 11:30 to 5 p.m., outside of Target, Holyoke Mall

Tuesday, April. 26, 11:30 a.m. to 2:30 p.m., Tim and Jeanes Dining Center, Westfield State, 577 Western Ave., and 4:30 to 7:30 p.m., Tim & Jeanne's Dining Commons, Westfield State.
The Instagram- and Facebook-based public awareness campaign will take place via the handle @westlife-bestlife and use the hashtags #westlifebestlifewsu, #nurturetheirfuturewsu, #spin2winwsu.
MHA, Inc. (Mental Health Association), based in Springfield, Massachusetts, helps people live their best life by providing access to therapies for emotional health and wellness; services for substance use recovery, developmental disabilities and acquired brain injury; services for housing and residential programming; and more. With respect, integrity and compassion, MHA provides each individual served through person-driven programming to foster independence, community engagement, wellness and recovery.
MHA's Bestlife Emotional Health and Wellness Center partners with adults, children, families, couples—whoever may be impacted by the challenges of long-term or temporary mental health, substance use and/or co-occurring concerns. Their evidence-based services are provided (onsite or in the community) by licensed clinicians, master's-prepared clinicians, and a board certified psychiatrist provides treatment oversight and medication management.
According to Kimberley Lee, MHA's Vice President of Resource Development and Branding, "play therapy toys are extremely helpful to children and their therapists as they help to uncover feelings and emotions that children find difficult to express with words. Play therapy toys let children have fun with a very important purpose – to encourage healing and growth."
"This Westfield State Communication Department course partners with a local non-profit each semester to help the community through its civic engagement program," said Westfield State Adjunct Professor of Communication Suzanne Boniface. "These public relations students use the skills they have acquired from their studies and gain practical experience for their future careers." She added her students' campaign will raise funds and awareness of the Bestlife program and will help fund expenses for children's therapeutic toys.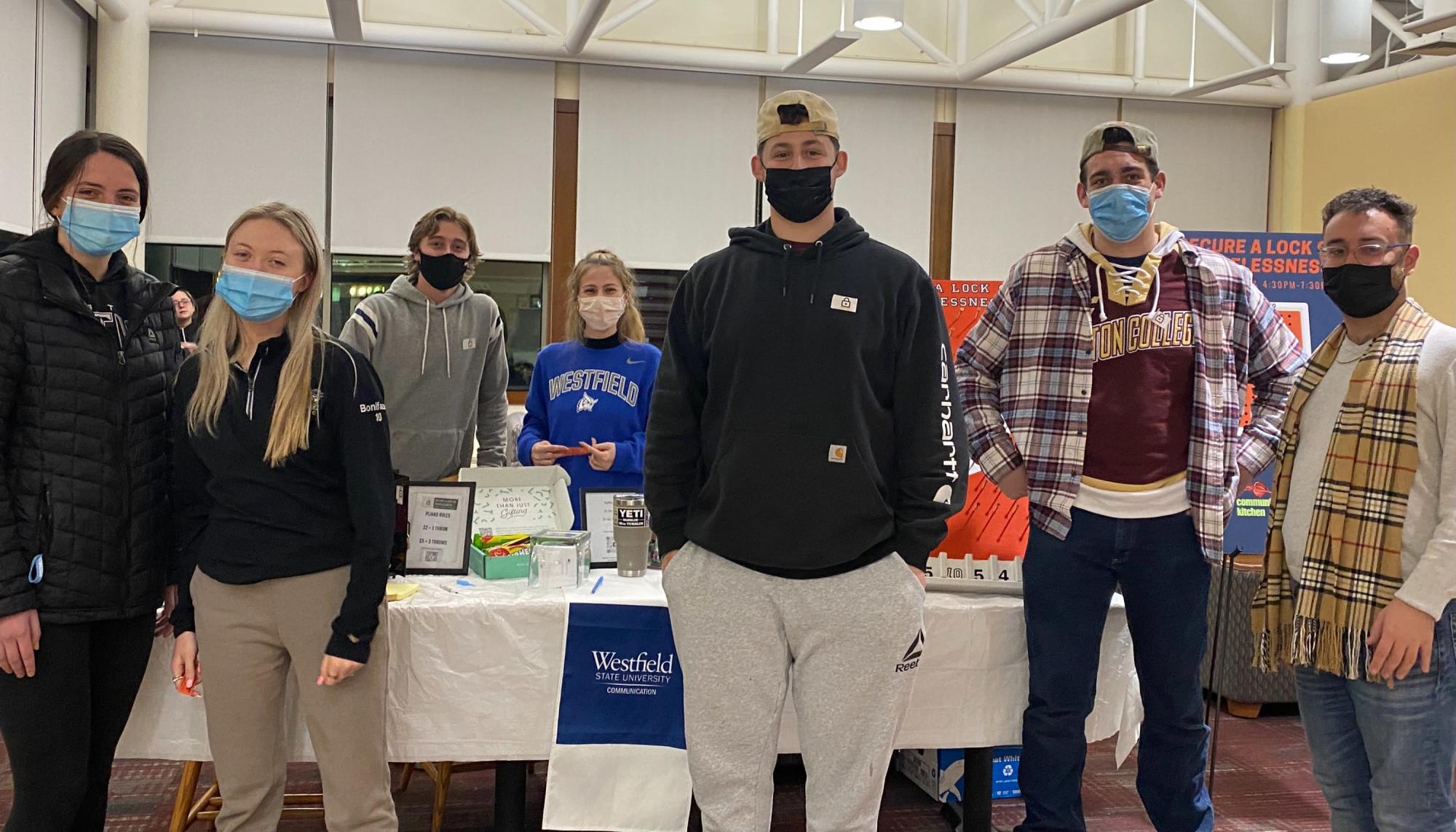 Westfield State University advanced public relations students working on a project for the communications department (Submitted Photo)
If you have questions or want to learn more about the campaign, email Professor Boniface at sboniface@westfield.ma.edu. For those in need of support, contact the Mental Health Association at 844-MHA-WELL
Founded in 1839 by Horace Mann, Westfield State University is an education leader committed to providing every generation of students with a learning experience built on its founding principle as the first public co-educational college in America to offer an education without barriers to race, gender, or economic status. This spirit of innovative thinking and social responsibility is forged in a curriculum of liberal arts and professional studies that creates a vital community of engaged learners who become confident, capable individuals prepared for leadership and service to society. For more information, visit www.westfield.ma.edu, www.twitter.com/westfieldstate, or www.facebook.com/WestfieldStateUniversity.