The Polish National Credit Union Awards 2023 Employee of the Year to Sarah Mailhott
CHICOPEE, MA –the Polish National Credit Union (PNCU) will be closing early on Wednesday, June 14, 2023 to celebrate their employees. On Wednesday, June 14, 2023, all PNCU locations will be closing at 3:00 PM, so employees may attend an Employee Appreciation Event at Glendale Ridge Vineyard in Southampton, MA. Sarah Mailhott, VP, Marketing will also receive honors, as she has been awarded 2023 Employee of the Year.
Sarah Mailhott, a graduate from the University of Hartford with a B.A. in Marketing and a minor in Psychology, joined the Polish National Credit Union (PNCU) in 2017 and under Mailhott's leadership; PNCU has continued to deliver on the credit union's marketing strategies and goals, while taking a firm stance on the thing she is most passionate about, giving back to the community.
As Vice President of Marketing, Mailhott heads PNCU's Charitable Donations Committee and is the driving force behind many of PNCU's community initiatives. She identifies ways PNCU can support the community and is responsible for a significant Charitable Donations budget. Beyond her experience and knowledge, most importantly, she gives her time. Mailhott serves as Co-Chair for the Chicopee Department of Veterans Services Advisory Board; currently serves on the Board (and is past Chair) of the Chicopee Boys & Girls Club; and past Board Member of Dakin Humane Society. In addition, Mailhott has held many committee positions on the Greater Chicopee Chamber of Commerce and was appointed by the Mayor to serve on the Chicopee Comprehensive Steering Committee; the first-ever, citywide comprehensive plan.
Jim Kelly, President/ CEO said, "Mailhott is an accomplished individual and has even received a special recognition for her impressive leadership skills. In 2019, Mailhott was the Crash the GAC (Governmental Affairs Conference) recipient sponsored by the Credit Union National Association (CUNA). She was the one individual selected from Massachusetts that CUNA recognized as an emerging credit union leader. In response to receiving this special recognition, Mailhott was invited to attend the GAC in Washington, D.C. She has also, just recently, received her GAIQ certification. We are very proud of all her accomplishments."
Founded in 1921, Polish National Credit Union provides a full range of financial services to individuals, families and businesses. The organization operates eight Western Mass branches plus a satellite office at Chicopee Comprehensive High School; PNCU Insurance Services, PNCU Financial Services; and a Commercial Loan Office located at 94 Main Street in Westfield, MA.
Deposits are federally insured by the National Credit Union Administration (NCUA) and by the Massachusetts Credit Union Share Insurance Corporation (MSIC). Polish National Credit Union's NMLS number is 439259.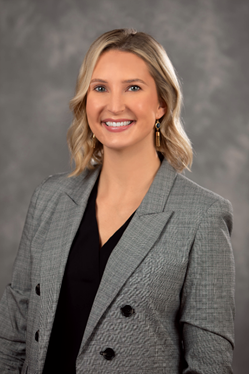 (Sarah Mailhott, VP, Marketing)
####