Massachusetts Higher Education Commissioner Noe Ortega to serve as keynote speaker at Westfield State University 2023 Graduate Commencement Ceremony
WESTFIELD – Massachusetts Higher Education Commissioner Noe Ortega will serve as keynote speaker at Westfield State University 2023 Graduate Commencement ceremony on Wednesday, May 17 at 6:00 p.m. at the Woodward Center.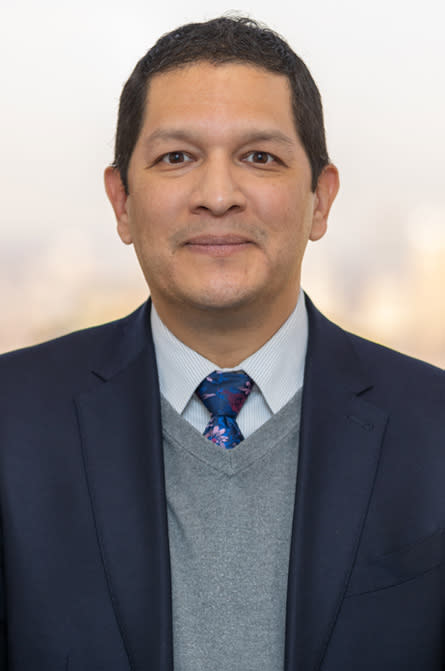 "It is an honor to join President Thompson and the entire Westfield State University community as we celebrate the accomplishments of the Class of 2023. This year's commencement also serves as an opportunity to highlight the contributions that Westfield State alumni and all of our public higher education graduates make to the public, social, and economic well-being of our Commonwealth. As we honor this year's cohort of graduates, we should also recommit ourselves to our shared goal of making public higher education accessible and affordable to all Massachusetts' learners, Ortega said."
The Massachusetts Board of Higher Education selected Ortega to be commissioner in Sept. 2022. Upon his selection, Board Chair Chris Gabrieli said in a statement, "With his experience as both a commissioner and a secretary of education, Dr. Ortega has a track record on innovation and results, as well as a proven commitment to further equity in higher education, our top priority."
Prior to his selection as Massachusetts Higher Education Commissioner, Ortega served as Pennsylvania's secretary of education. He also spent eight years at the University of Michigan as assistant director and senior research associate at the National Center for Institutional Diversity and as the managing director for the National Forum on Higher Education for the Public Good. Ortega also worked in various academic and administrative roles for public and private universities in Texas.
"We are fortunate to have Dr. Ortega address our graduate students at commencement," said Linda Thompson, President of Westfield State University. "His lifelong dedication and commitment to education is noble and significant and I am confident his words will inspire our class. Westfield State University looks forward to working with Commissioner Ortega as we work toward our common goals."
Ortega earned a Bachelor of Arts in Political Science from St. Edwards University, a Master of Science in School Counseling from Texas A&M University-Corpus Christi, and his Ph.D in Higher Education Policy from the University of Michigan.
Founded in 1839 by Horace Mann, Westfield State University is an education leader committed to providing every generation of students with a learning experience built on its founding principle as the first public co-educational college in America to offer an education without barrier to race, gender or economic status. This spirit of innovative thinking and social responsibility is forged in a curriculum of liberal arts and professional studies that creates a vital community of engaged learners who become confident, capable individuals prepared for leadership and service to society.
For more information on Westfield State University, visit us at www.westfield.ma.edu, follow us on Twitter at www.twitter.com/westfieldstate, or on Facebook at https://www.facebook.com/WestfieldStateUniversity.