Enjoy the Birds of Spring" with Steve Svec Saturday, May 6, 2023, 8:00 a.m. – 10:00 a.m.
This workshop is for anyone interested in learning more about birds. No previous experience needed. We will focus on finding and identifying birds by sight and sound, while walking through the woodlands of the park. We expect to encounter many species, including Rose-breasted Grosbeak, Baltimore Oriole, and several species of warblers. Bring binoculars if you have them.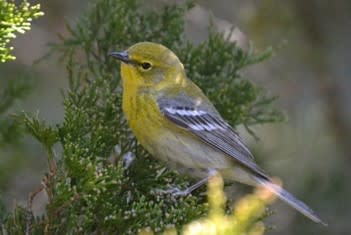 Stephen Svec is a nature nut and has been leading trips for about 30 years. He has led trips, lectured, and birded all over the country, including Alaska. He has an MS in Aquatic Entomology and worked as a Naturalist, Environmental Educator and Field Biologist, but most recently as a High School Biology Teacher in West Springfield, where he has taught a Bird Biology Class for 9 years.
The workshop will meet at the main entrance sign to the Frank Stanley Beveridge Memorial Wildlife Sanctuary located across from the recreation field. Wear summer hiking attire, sturdy boots, and bring water. Nature workshops are free of charge.