BusinessWest names Westfield State University Trustee Madeline Landrau a 'Woman of Impact'
WESTFIELD, Mass.—Westfield State University Board of Trustees member Madeline Landrau has been recognized as a 2021 "Woman of Impact" by BusinessWest, for her professional accomplishments and contributions to the greater Springfield community.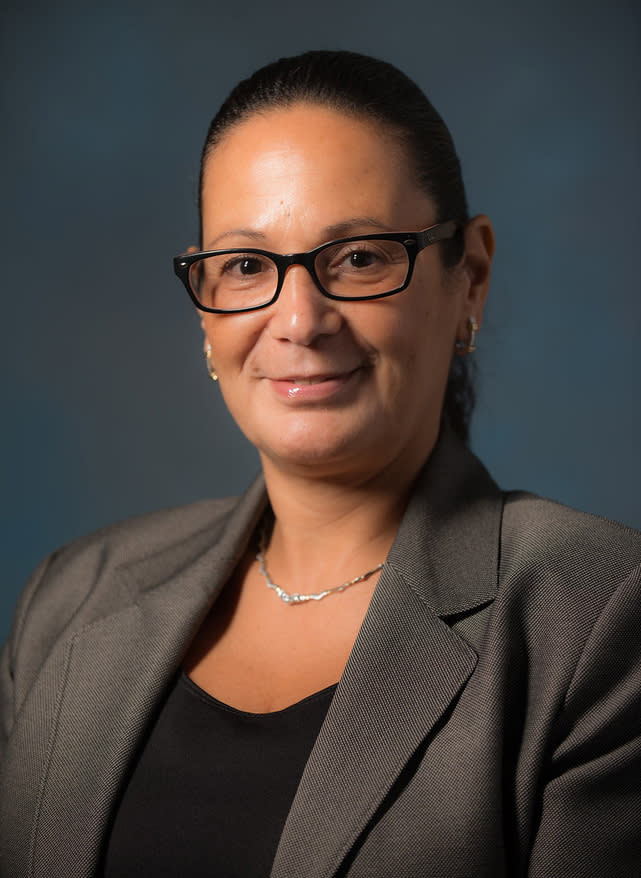 The Women of Impact Award was established in 2018 to honor exemplary women who became innovators in their fields, leaders within the community, and—most importantly—inspirations to those around them. This year's eight honorees will receive their awards at a Dec.9 event at the Sheraton Springfield Monarch Place Hotel.
Landrau has worked at MassMutual for 25 years, most recently as a program engagement manager on the community responsibility team. She oversees MassMutual Foundation's anchor institution portfolio and associated relationship management, working with nonprofit organizations primarily in the Springfield community. She also leads LifeBridgeSM, a free life insurance program for eligible parents and legal guardians to benefit their children's education.
Landrau is the first Latina to serve as a trustee at Westfield State University. She is vice-chair of a subcommittee of the Board of Trustees' Finance and Capital Assets Committee and is a trustee of Baystate Health Foundation. Throughout her career, Landrau has been active within the community, including service as a volunteer on the Puerto Rican Cultural Center's executive board and the New North Citizens Council.
"On behalf of the Westfield State University community, I congratulate Trustee Madeline Landrau for being named a 'Woman of Impact' by BusinessWest," said Westfield State University President Linda Thompson, DrPH, MPH, RN, FAAN. "Trustee Landrau has been most impactful in the Greater Springfield community through working with people—especially young Latinas—as a mentor, a role model, and sometimes as a mother figure. She personifies the phrase 'Woman of Impact' through her relentless devotion and hard work toward the betterment of her community. Thank you, Trustee Landrau; we celebrate you and your accomplishments that have impacted so many individuals."
Dr. Robert Martin, chair of the Westfield State University Board of Trustees, expressed his appreciation for Landrau's contributions. "The same passion and commitment that Maddy Landrau has demonstrated in her community have been reflected in her work on the Westfield State University Board of Trustees," said Martin. "She is a strong and tireless advocate for all students, making sure their voices are heard and that the university is creating the conditions for their success. My colleagues and I are immensely proud of Maddy and the deserved recognition that she has received."

In 2019, BusinessWest named Westfield State Board of Trustees member Lydia Martinez-Alvarez a "Woman of Impact." Learn more here: https://businesswest.com/womenofimpact/
Learn more about the Westfield State Board of Trustees here: https://www.westfield.ma.edu/about/president-leadership/board-trustees
Founded in 1839 by Horace Mann, Westfield State University is an education leader committed to providing every generation of students with a learning experience built on its founding principle as the first public co-educational college in America to offer an education without barriers to race, gender, or economic status. This spirit of innovative thinking and social responsibility is forged in a curriculum of liberal arts and professional studies that creates a vital community of engaged learners who become confident, capable individuals prepared for leadership and service to society. For more information about Westfield State University, visit www.westfield.ma.edu, www.twitter.com/westfieldstate, or https://www.facebook.com/WestfieldStateUniversity.