2nd Annual Holiday Extravaganza
Join us December 9th from 4pm-7pm at Results in Wellness
Results In Wellness, LLC.
93 Springfield Road, Suite B
Westfield, MA 01085
413-642-5587
2nd Annual Holiday Extravaganza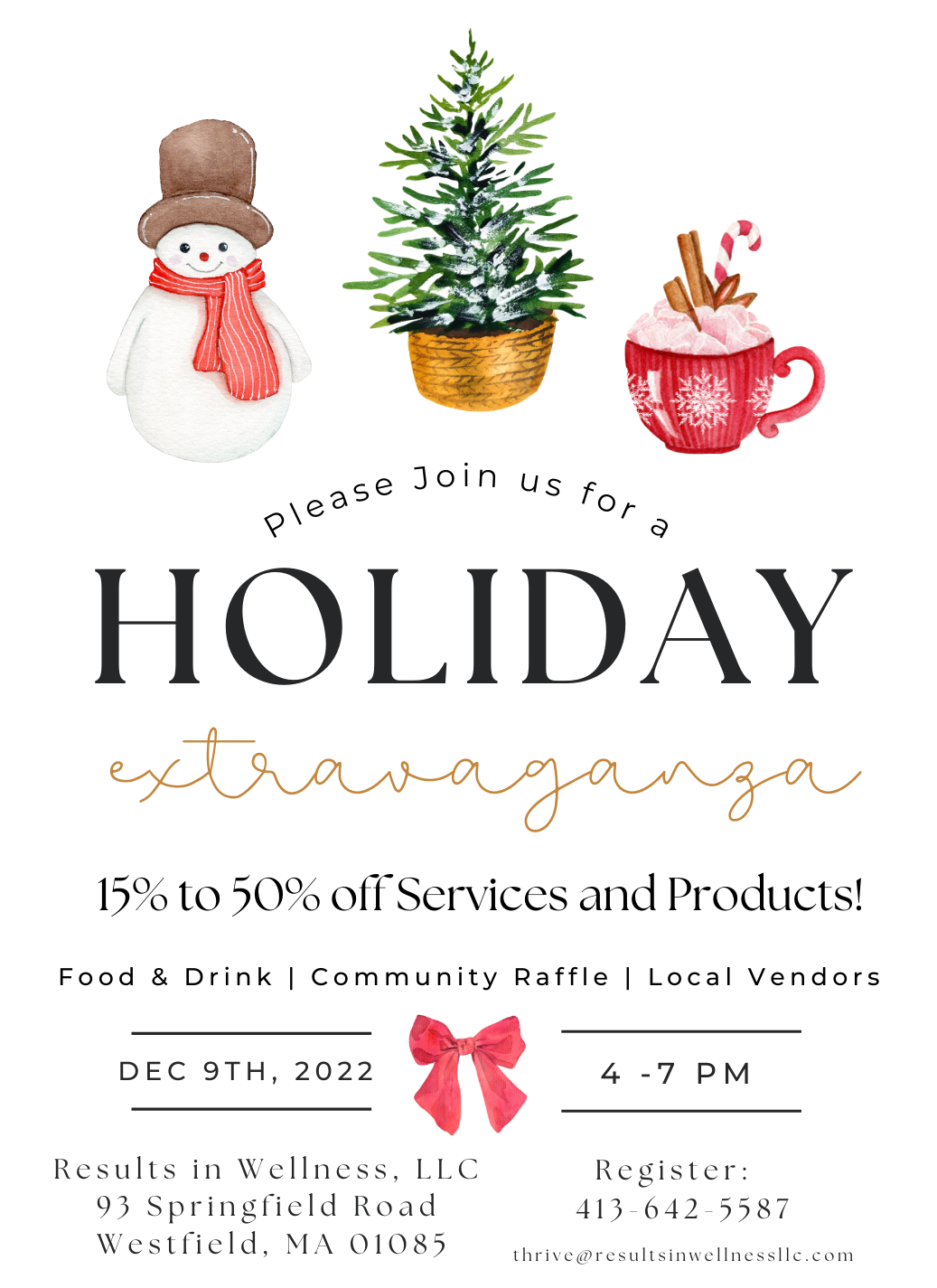 Join us December 9th from 4pm-7pm at Results in Wellness for our second annual holiday extravaganza, featuring local craft vendors, great deals on health and wellness services, and a community raffle for charity. Vendors will present holiday gifts and more! Food and beverages offered. All are welcome! Walk-in or pre-register for the event by calling us at 413-642-5587 or by emailing us at thrive@resultsinwellnessllc.com.